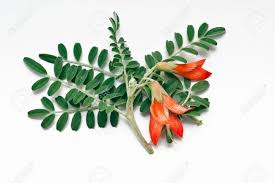 Sutherlandia Frutescens - recognised for it's antiviral, antibacterial, antifungal and anticancer properties. 
What are the benefits of cancer Bush?

Known to help with the treatment of diabetes, internal cancers, colds, flu, asthma, TB, bronchitis, rheumatism, rheumatoid arthritis and osteo-arthritis. Cancer bush tea is a natural remedy in the treatment of many ailments because it is at its most natural form.