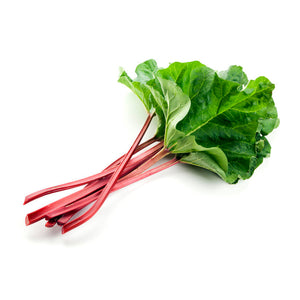 Did you know?
Rhubarb looks kind of like celery, but prettier.
Throughout history, rhubarb has been used for both culinary and medicinalpurposes. Although you can eat rhubarb raw, you probably won't enjoy it. It has a sour, brutally bitter taste, so most people prefer to cook it with sugar.
Rhubarb became a popular addition to pies and other desserts in the 18th and 19th centuries after sugar became widely available in England. Today, rhubarb is used in a similar way and is commonly paired with strawberries to balance its sour-bitter flavour.