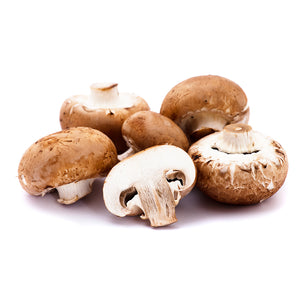 Did you know?
The Portabellini mushroom is in between the size of a Baby bella and a Portabella, around 2.5" in diameter. Interesting fact: They are actually mushrooms thinned from the beds during the growing process to free up space for the Portabella mushrooms to grow bigger.
Although they're actually fungi, mushrooms are lumped in the vegetable category for cooking purposes. Mushrooms allow you to add extra taste without sodium or fat. 
They're fat-free, low-sodium, low-calorie, and cholesterol-free. They're also packed with fiber, vitamins, and minerals. Nutritional benefits vary depending on the type of mushroom.